Analise here. We wrapped up our two-week stint in Missouri and made it to Memphis, TN. I'm a week behind on posts — some harder-hitting repairs kept us plenty busy. But we got to spend a lot of time visiting with family and eating fabulous food like sauce-a-licious BBQ, fabulous burgers, perfectly seasoned pork chops, homemade chili, and wings so big they must've come off dinosaurs.
RV checkup
The checkup gets prime placement this week because Rexy had a very exciting time over the last few days, so exciting that she burst some of her waterworks!
After a weekend in the 60s, the temperature dropped to 9, and this Cali-girl was not ready. I knew to disconnect the freshwater hose, BUT I forgot to fill Rexy's freshwater tank so that I would be able to last the two-day freeze without city water hooked up. I ran out of water on the second day: no bathroom water, no cooking water, no coffee water. I tried connecting to city water when the sun came out, and the water froze in the hose right out of the tap. Ice crystals are not pretty when they're on the inside of my intake hose.
Three seasons in two days. Makes sense.
I used Alan's four-wheel drive to get out and stock up on potable water, and I pulled the froze-hose into the shower to thaw. After all that, I thought I was set to wait out the freeze. And then I heard it: the thunk from under the rig that sounded like it was very close to the water hookups. I checked and found a piece broken off that should not be off — it was the freshwater intake filter. The water had frozen inside and expanded, breaking the screw-top fitting so that half of it remained on the canister. I later learned–after many a damp trial and error–that the filter is an essential connection for the entire water system. Without the filter (or a bypass that I didn't know how to make), the water wouldn't reach the internal plumbing and the holding tank would run out.
Nothing like a filter full of ice to start your day.
When the weather warmed up, I made trips to two different RV parts stores. The last one, I walked in holding my broken filter and the guy behind the counter didn't even say anything. He held out the part I needed, the fittings I needed, and the Teflon tape I needed. When I asked how he knew what'd happened, he told me I was the third person that day who'd walked in with a burst filter. I replaced the filter, reconnected the water, and discovered a drip coming off of a part near the water pump that I'm calling Metalhead's Leaky Easter Egg (it's the apparently called the accumulator). I put enough water in the tank and disconnected from city water to stop the drip. The next time I turned on the water, the accumulator was spraying a jet of water. Only after removal could I see why: a giant crack running half the length of the outer casing. I wasn't going to fix that with Teflon tape, that's for sure.
This ShurFlo part sure isn't flowing anymore.
We got a replacement here in Memphis, and the water works are working now without issue. On the advice of the experts at my RV dealership, I've checked other vulnerable plumbing parts for cold damage but everything looks ok so far.
Fam fam, thank you ma'am
This last week was a bit unusual for our household because Mark had to travel back to Washington State for work. We timed our dates in Kansas City so that I wouldn't be without connections while he was away. Being able to rely on family always seemed like more of a contingency, something that was good to have but I wouldn't need. But I needed it. My water drama started after he left, and I got help and great advice from my family here in town. So big thanks to my relatives for having me over for dinners, keeping me company, letting me use your showers and drinking water, and offering to put up the cat and me if we needed.
And a big thanks to our Washington family for looking after Mark while he was there, putting him up for the week, helping out when unexpected car trouble struck, and celebrating his birthday with a fun family to-do.
Our friends and family have been there for us on this mad journey, and their help makes us feel like we're not as far from home as we might've thought. So thanks!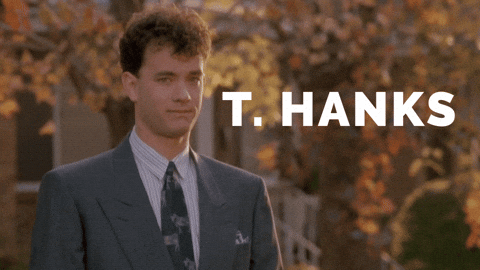 Catch 'em while they're hot
Mark's birthday celebration continued with… drum roll please… a 450 mile drive! Yup, my hubby flew back to KC the night before our driving day to Memphis. BUT our route took us around Springfield, MO, where savvy travelers know to stop at LAMBERT'S HOME OF THROWED ROLLS! I came here once almost 20 years ago, and it made such an impression that I'll tell anybody about it as soon as the conversation veers anywhere near Missouri.
At Lambert's, they serve heaping portions in jumbo skillets, and that's just the main and sides. Servers in suspenders walk around with foods called — no joke — walk-arounds that include fried okra, black-eyed peas, mac-n-tomatoes, and fried potatoes. But if you want a dinner roll, you'll have to bring your baseball mitt because the rolls are hauled out on oven-height caddies and thrown across the room to hungry patrons. If you can manage to catch the oven-hot roll, you have to flag down the sorghum server who ladles thick molasses right onto your roll.
Click the pic for a bigger pic
Lilly watch
This week's cat tax brought to you by the disdain on Lilly's face after having been slightly disturbed from her spot in the sun.
What's next?
Memphis through the weekend and then New Orleans for Thanksgiving.
If you have any suggestions for things to see or questions about our travels and RV life, let us know in the comments.