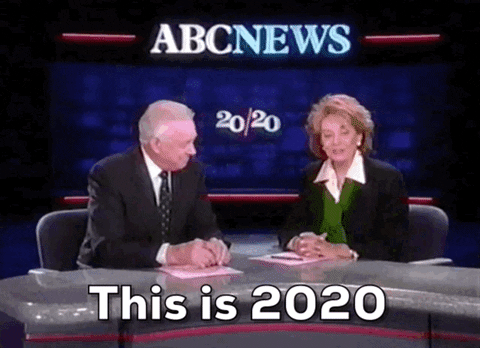 Hope everyone's year has kicked off to a great start. We're in Charleston having come from Bradenton via Savannah. Winter sure is brisk here in the South; a cloud made the sun go away for a minute, and I had to put on a light hoodie.
Christmas in Florida
We had a balmy Christmas in Bradenton, filled with family, great local food, animals, and Star Wars. So, my kind of Christmas.
One of the highlights was visiting Apollo Beach where manatees gather to warm up in the local power station's clean discharged water. The manatees stay in large, sleepy-looking flotillas. But swimming around them are tarpon (big silvery gamefish) and spinner sharks that jump clear out of the water and twirl in the air. The Mote Marine Laboratory & Aquarium in Sarasota has a great expansion (new since I first went in 2010) with gators, otters, and sea turtles.
Click the pic for a bigger pic
New Year's Eve in Georgia
Apparently there's a Georgia town that, instead of a New Year's Eve ball drop, does a New Year's Eve stuffed possum drop. We've bookmarked that for another time. This year, we opted for a dinner gala and cruise aboard the Georgia Queen out of Savannah. Roaring '20s decor, dueling pianos, fireworks–this cruise had it all.
Bananas for Savannah
Savannah is one of the prettiest cities we've seen so far. I took a hop-on-hop-off Old Town Trolley tour to get an idea of things to see. There's a great mix of old and new architecture, thanks to the fact that the city survived the Civil War largely intact. Every few blocks is a square–a park with big green trees dripping with Spanish moss, lawns, and usually a statue. It's very walkable, and there's no shortage of places to go from the City Market to local eateries like Treylor Park and Zunzi's. The city's strengths are its living history (through the buildings and monuments) as well as a thriving arts scene (live music everywhere, galleries left and right).
My favorite fact: all of the monuments to political or military figures face in the direction of their adversary; so Confederate statues face north, and James Oglethorpe (the English founder of the Georgia colony) faces his Spanish colonial rivals in Florida to the south. Also on the quirky side, Savannah has a popular local baseball team made up of college players off from school during the summer–they're called the Savannah Bananas.
RV checkup
Rexy is holding together with no major issues. We did get ants while in Savannah, but a simple mixture of borax in sugar water created the perfect ant-killer that saw the bug problem disappear after a couple days.
Lilly watch
This week's cat tax brough to you by work interruptions.
What's next?
We're in Charleston for another week, soaking up the sun, seaside, and Civil War history.
If you have any suggestions of things to see or questions about our travels or RV life, let us know in the comments.